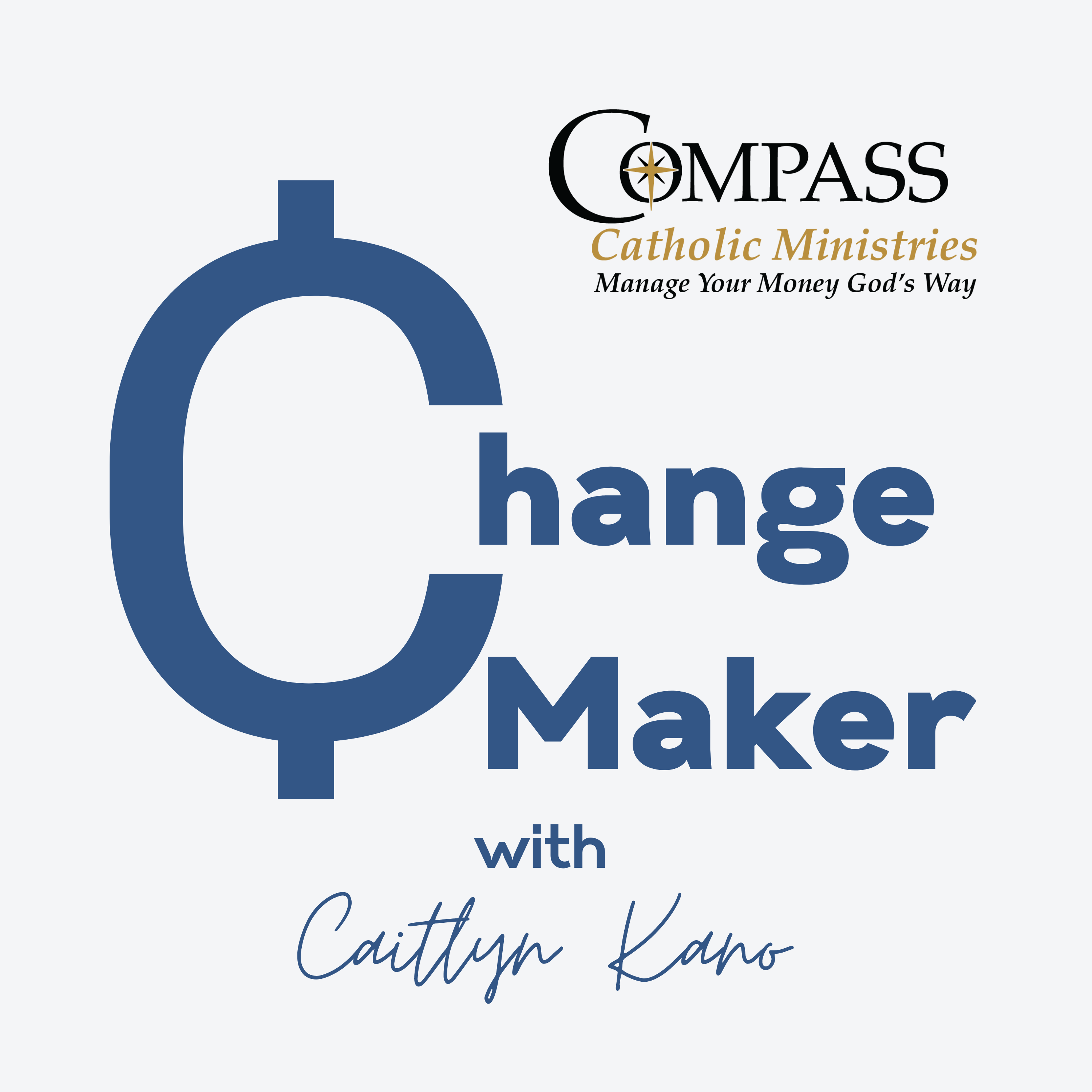 It's time to step into your role as a financial disciple! Compass Catholic's Change Maker Podcast provides practical tips for anyone who is struggling to live IN this world while not living OF this world. Join Caitlyn Kano, Executive Director of Compass Catholic, as she explores personal money management through a spiritual lens. We discuss personal finance topics, provide tips and practical advice and share our money stories, all from an authentically Catholic viewpoint. You don't need a high net worth to start living a rich live! To learn more about Compass Catholic Ministries, visit www.CompassCatholic.org. To be a part of this show, send an email to Podcast@CompassCatholic.org.
Episodes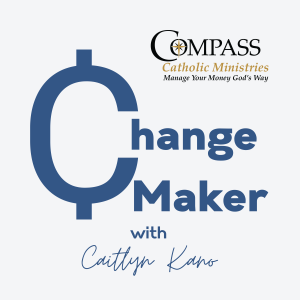 Friday Oct 15, 2021
Friday Oct 15, 2021
Anne Kertz Kernion, founder of the inspirational greeting card company Cards by Anne, is an international lecturer and retreat leader. She is also the author of Spiritual Practices for the Brain and A Year of Spiritual Companionship. In Spiritual Practices for the Brain, Anne relies on the most current research to link spiritual practices to improved health. Relying on her education and experience in brain development, positive psychology, and theology, Anne is able to relate seemingly simple practices—such as focused breathing, gardening, practicing kindness, or going for a walk—with powerful results for your mind, body, and soul. In this Change Maker Podcast episode, Caitlyn and Anne discuss how these practices can counteract the effects of financial stress.
To learn more about Anne, please visit https://cardsbyanne.com.
To learn more about Anne's Book, Spiritual Practices for the Brain, please visit https://store.loyolapress.com/spiritual-practices-for-the-brain.
👉 👉 👉 Visit CompassCatholic.Org to start your financial discipleship journey! 
Support Music by Aden https://soundcloud.com/musicbyadenhtt... ✘ Free Download ✘https://hypeddit.com/track/wnpvxr. Spotify Playlists:→http://bit.ly/BestOfVNCM→http://bit.l..