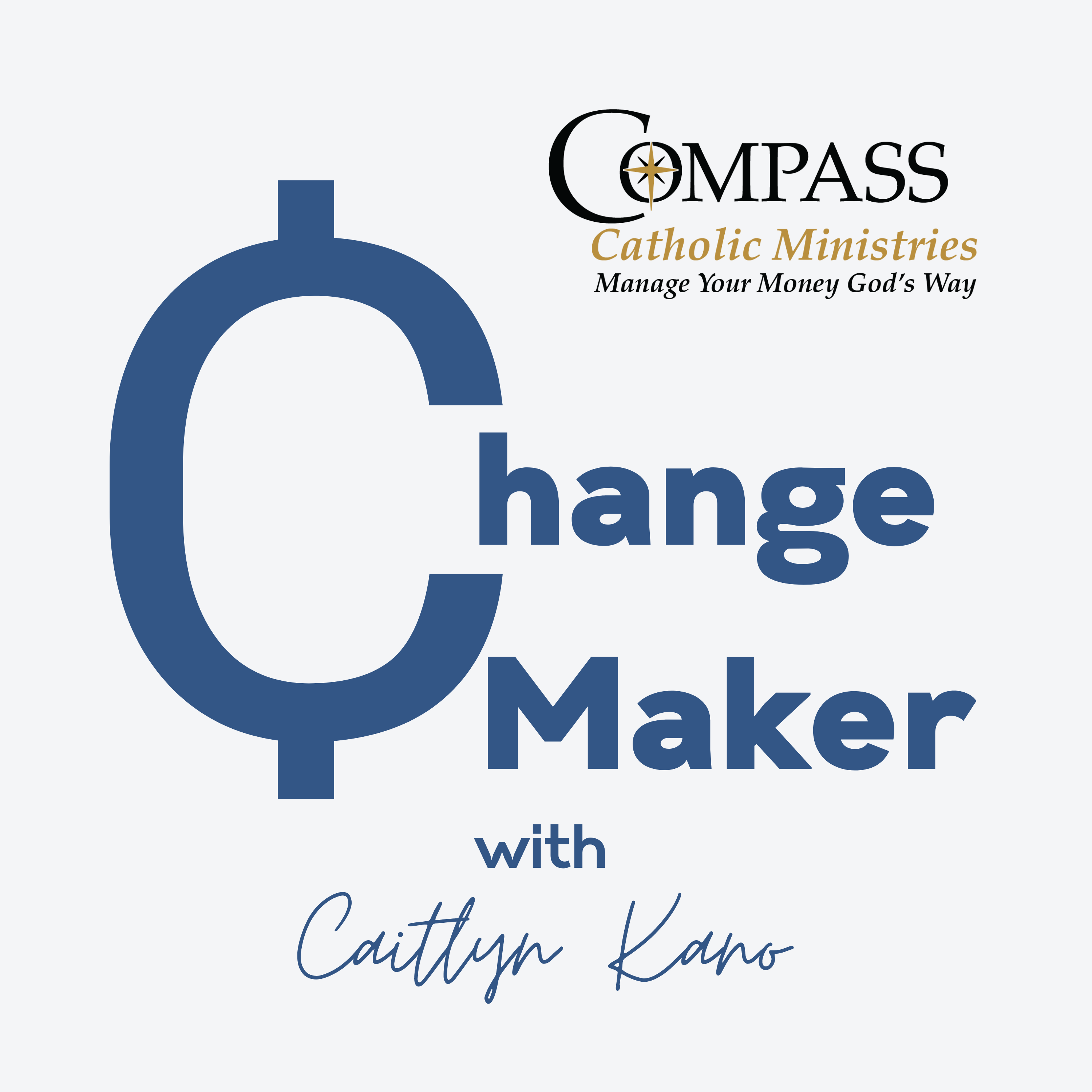 It's time to step into your role as a financial disciple! Compass Catholic's Change Maker Podcast provides practical tips for anyone who is struggling to live IN this world while not living OF this world. Join Caitlyn Kano, Executive Director of Compass Catholic, as she explores personal money management through a spiritual lens. We discuss personal finance topics, provide tips and practical advice and share our money stories, all from an authentically Catholic viewpoint. You don't need a high net worth to start living a rich live! To learn more about Compass Catholic Ministries, visit www.CompassCatholic.org. To be a part of this show, send an email to Podcast@CompassCatholic.org.
Episodes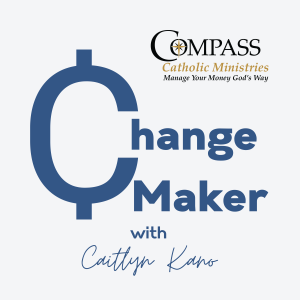 Wednesday Apr 21, 2021
Wednesday Apr 21, 2021
For this week's episode, Caitlyn has been compiling a list of questions that have been sent into her from listeners in regards to life insurance. Wendy Gregory, a Christian financial advisor with Latitude Wealth Advisory in Tulsa, OK, joins Caitlyn to answer these questions.
Do you need to set your financial house in order? Click here to learn about our Set Your House in Order Bible study. You can read it individually, start a small group or bring the study to your parish!
*Compass Catholic ministries does not recommend any investments or financial professionals. No one is authorized to use their affiliation with Compass catholic to promote the sale of any investments or financial products.
Do you have idea for a Compass Catholic Podcast episode? We'd love to hear from you! Email us at podcast@compasscatholic.org. God bless!
Visit CompassCatholic.org to learn about our Bible studies, read our blogs and check out our other resources!
Support MusicbyAdenhttps://soundcloud.com/musicbyadenhtt... ✘ Free Download ✘https://hypeddit.com/track/wnpvxr👉 Spotify Playlists:→http://bit.ly/BestOfVNCM→http://bit.l..